With over 30 years of home building experience, Ray A Williams began with a philosophy that has become the focal point of its success: building solid quality custom homes focusing on your needs. Recognizing that a home is a very personal choice, Ray A Williams Custom Homes is flexible to making changes so your home is just right for you. This commitment to tailor a home to each buyer is a unique Ray A Williams advantage.
---

Anderson Custom Homes are built on a foundation of experience and a mixture of current trends and timeless styles. Tom Anderson builds homes for customers in Midlothian, VA currently and has a long reputation of making homeowners proud of their financial and personal investment. Whether you prefer traditional styles or modern trends, Tom can build the home of your dreams.
---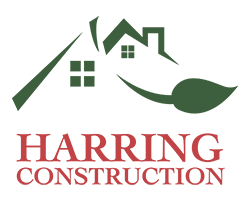 As a fourth generation builder, Harring Construction prides itself on going beyond quality and focusing on excellence.
Our team of perfectionists is passionately committed to designing and building your dream home. Our leading architects, engineers, and interior design consultants will create your perfect blend of excellence.
Our goal is to work closely with you to create timeless designs, both inside and out. We know your new home must be inviting and comfortable as well as a personal statement about you and your lifestyle.
We take great pride in the custom homes we build. Our collective standards create a safer, more comfortable and longer lasting home that has greater value for you and your family. Harring Construction is your choice for smart living.
---

South River Custom Homes, a premier Richmond home builder, offers architecturally-rich custom home styles and designs for today's sophisticated buyers. We have a team of knowledgeable craftsman and professionals who are committed to accommodating your dream home. We create individuality in each of our custom homes based on your vision of the custom new home.
---

We're your very own partner in building. Offering a variety of plans featuring designers such as Frank Betz and Donald Gardner, and delivering nothing less than superb value and quality craftsmanship, our primary focus is on you and your satisfaction.